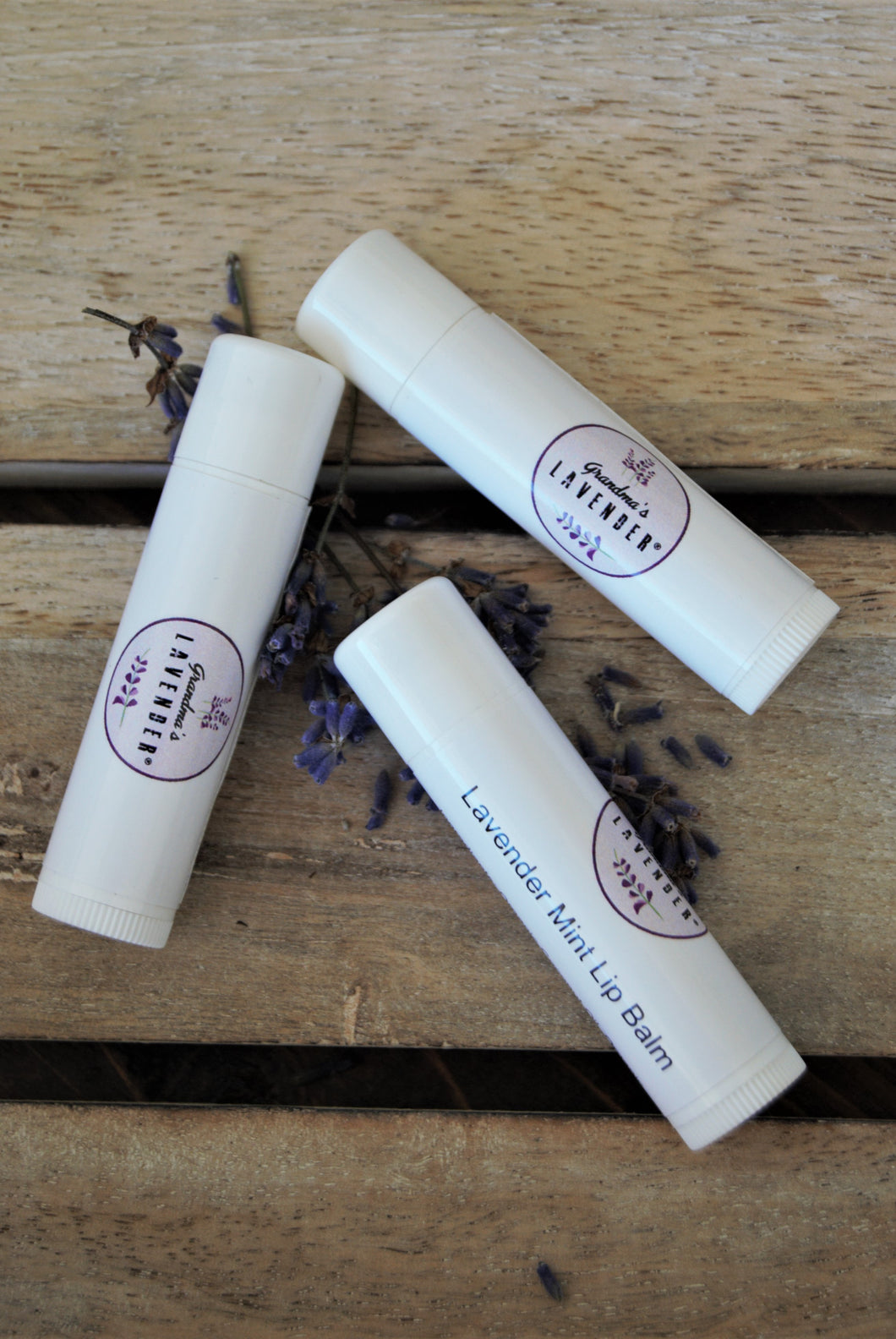 Lip balm is great!
I gave them as gifts for the ladies at work and they loved them!
Lip Balm
Grandmas Lavendar Lip Balm is the ONLY lip balm I use anymore, there is no better!! So soothing!!
Hands down the best!!
Came across this totally by chance, and loved it. My daughter used it and now when she is in town from school (Ferris State)we have to go pick up more. It's the only lip balm she will use. She has sensitive skin and most lip balm break her out. She pick up some laundry soap this time so hopefully she will love it just as much. Thanks for a quality product at a reasonable price!
Natural ingredients wins again...
My whole life I had been accustomed to carrying chapstick, carmex, or even bag balm in my pocket because I tend to get chapped or dry lips (especially in the winter). I would still be using those products today if not for a friend that recommended I try Grandma's Lavender Lip Balm instead... I'm never going back.
First of all, it does a better job of moisturizing and seems to last longer. It does not leave that slimy feeling on your skin like the petroleum jelly products or chapstick does. It smells amazing. Combine all of this with the fact that Grandma uses all natural ingredients and it costs about the same as the mass made 'cheapsticks' and it's a no-brainer for me. (What's crazy is I actually know what each ingredient is that is listed on the label, which I can't say about most products in any store)
I highly recommend this lip balm to anyone who wants a moisturizer that works and cares about what goes on their skin. The gift set is the best buy and is a great way to share this with friends and family. Simply great stuff.